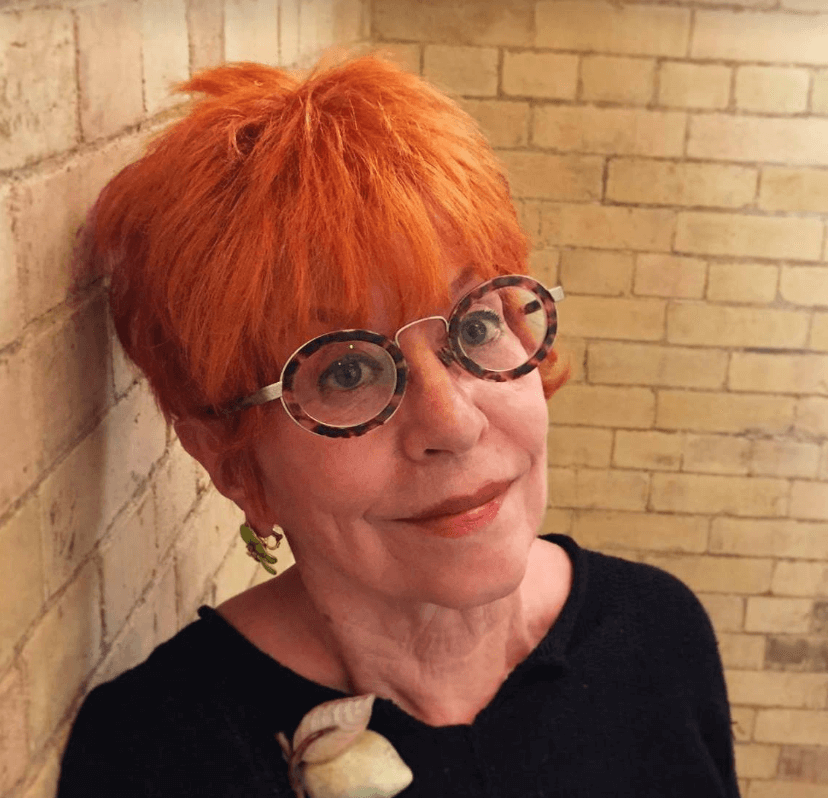 Dr. Pia Kleber (Program Director)
Professor Pia Kleber is the Director of the University College Summer Drama for International Students. She teaches both undergraduate and graduate students in Drama and Comparative Literature. Currently she is exploring interdisciplinary approaches to employing the use of technology and A.I. in theatrical performance.
Nancy Kim (Program Coordinator)
A graduate of the drama program at University of Toronto, Nancy Kim has worked as a general manager, producer, publicist, stage manager, and more for various theatre companies in Toronto. In the past, she has also worked as an English teacher with the Toronto District School Board. Currently, she also works as a freelance voice actor and writer.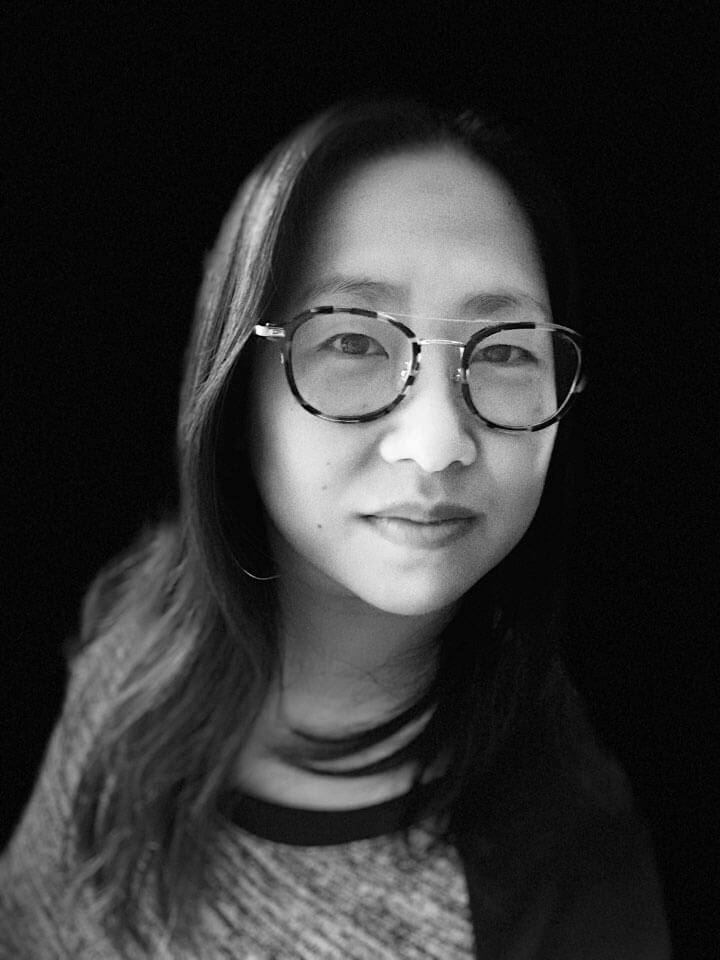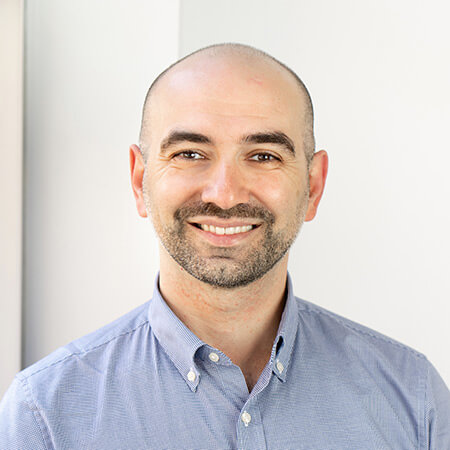 Dr. Art Babayants (Embodied English Creator)
Art Babayants/Արտ Բաբայանց is a multilingual artist-scholar who lives and works in what is now called Canada. Art's directing credits include musicals, contemporary Canadian drama, opera, and collectively devised performances. He holds a PhD in Theatre and Performance Studies from the University of Toronto and publishes on the issues of stage multilingualism, diasporic/immigrant theatre, queer dramaturgy, applied theatre and contemporary musical theatre. Art has also co-edited Theatre and Learning (2015) and the special issue of Theatre Research in Canada/Les recherches théâtrales au Canada (Fall 2017) dedicated to multilingual theatre in Canada. In 2012, Art created Embodied English, an innovative course combining language learning, pronunciation training and acting. The course is now offered every summer through the University of Toronto.
Zakriya Bashir-Hill (Digital Media and Sound Design)
Zakriya Bashir-Hill (he/him) is an Audio Engineer, Producer, and Arranger based out of Toronto, ON. Having grown up in the musical theatre scene of the San Francisco Bay Area, he's garnered an appreciation for a variety of musical styles and idioms. A current master's student of Music Technology and Digital Media at the University of Toronto, he completed his undergraduate studies in Contemporary Writing and Production at Berklee College of Music.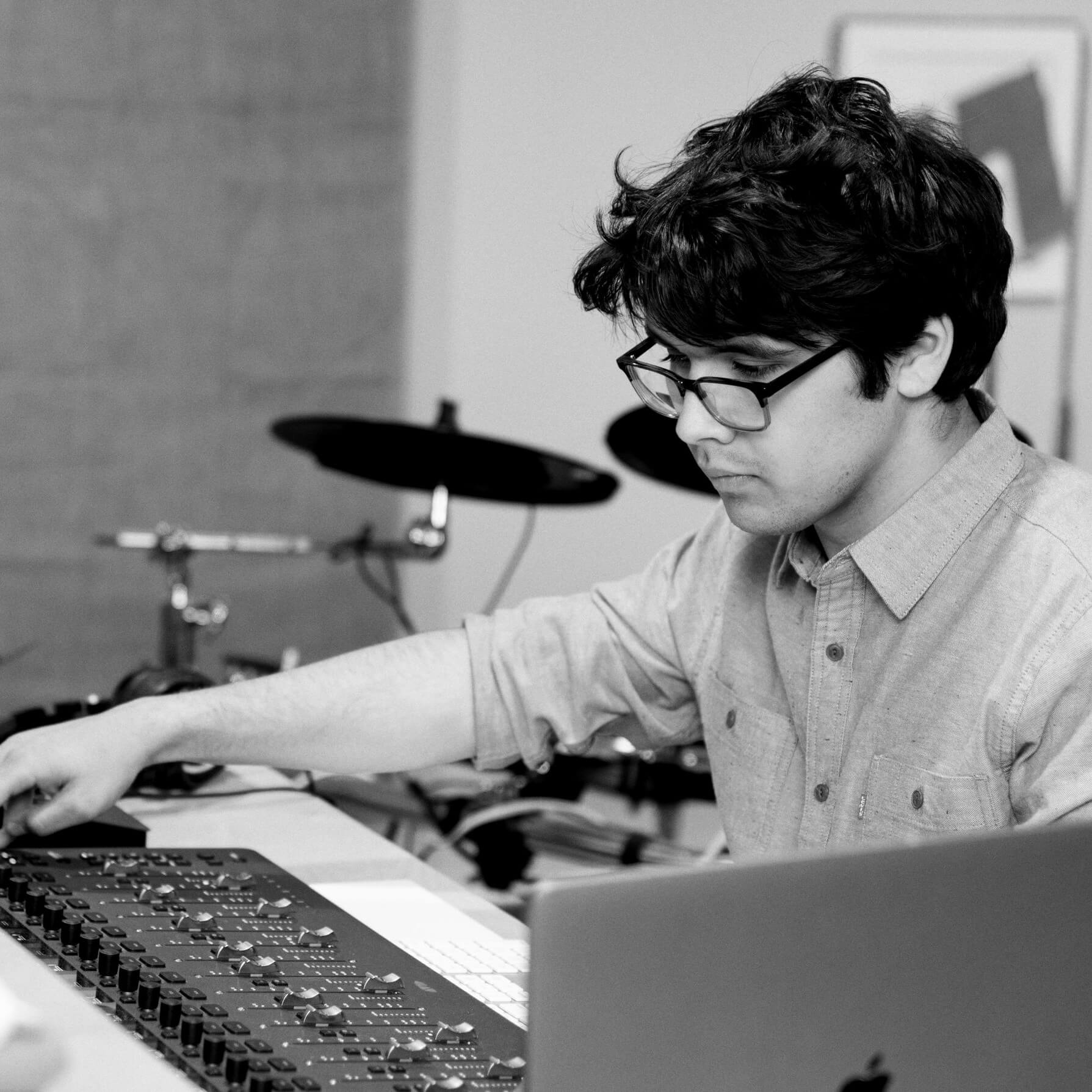 Adrian Berry (Digital Media and Sound Design)
Adrian cn Berry (they/them) is a mid-career musician and audio-visual technologist whose creative practice plays at the intersection of rock & roll, community building, and trauma-informed healing. They work across composition, music production, videography, and visual programming as an inquiry into surveillance, vulnerability, and identity in virtual/physical space. Following years of touring internationally as a saxophonist and vocalist in U.S. punk bands, Adrian relocated to Toronto to pursue their Master's in Music Technology & Digital Media at the University of Toronto. To date, Adrian has performed over 350 shows with 22 bands in North America and Europe and has been featured in publications like The New Yorker, Rolling Stone, SPIN, Pitchfork, and VICE magazine. Adrian is known for their work in bands such as Ted Leo & The Pharmacists, Gauche (Merge Records) and Downtown Boys (Sub Pop/Don Giovanni Records). Currently, Adrian is devoting their energy to Gold Cove E RITUAL- A multi-channel video installation and performance featuring the latest audio-visual collaboration between the artificial intelligence entity RITUAL & Adrian's art-pop solo project Gold Cove.
Connect with Adrian and explore their creative endeavors at adrianberry.club and on Instagram @hello_gold_cove
Dr. Eliot Britton (Digital Media and Sound Design)
Professor Eliot Britton integrates electronic, audiovisual and instrumental music through an energetic and colourful personal language. His award winning creative output reflects an eclectic musical experience, from gramophones to videogames, drum machines to orchestras. Currently Britton is cross appointed between Music Technology and Composition at the University of Toronto Faculty of Music. There he is working on the opening of a new research centre for brain, performance and music creation as well as the renovation and re-launching of the UofT's historic Electronic Music Studio (UTEMS).
Ada Demaj (Embodied English)
Ada is a writer and ESL teacher who loves working with students to help them achieve their language learning goals. She loves living in Toronto and enjoys learning more about Indigenous cultures and all the different cultures that make up our city.
Peter Freund (Production)
Peter Freund has had the good fortunate to be involved in the development, creation, and presentation of theatre for over 45 years. His work is primarily backstage as a stage manager, lighting designer, technical director, and production manager. In 1989 Peter joined the UCDP at the University of Toronto as its technical director and production instructor. Since then he has taught, mentored and built friendships with several hundred students. To see so many of his former students become innovative leaders and exciting theatre artists continues to give him immense joy. Peter is looking forward to teaching and learning with the students of the UC Summer Drama program.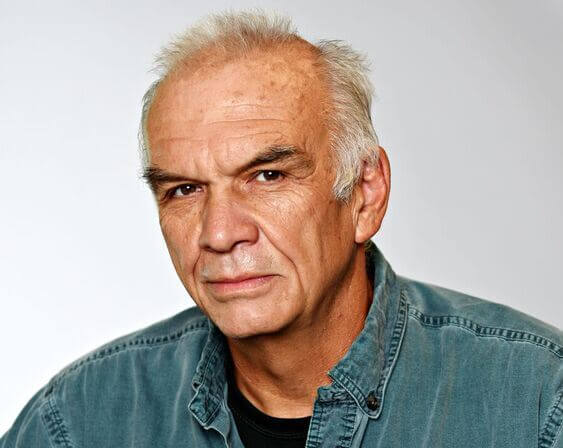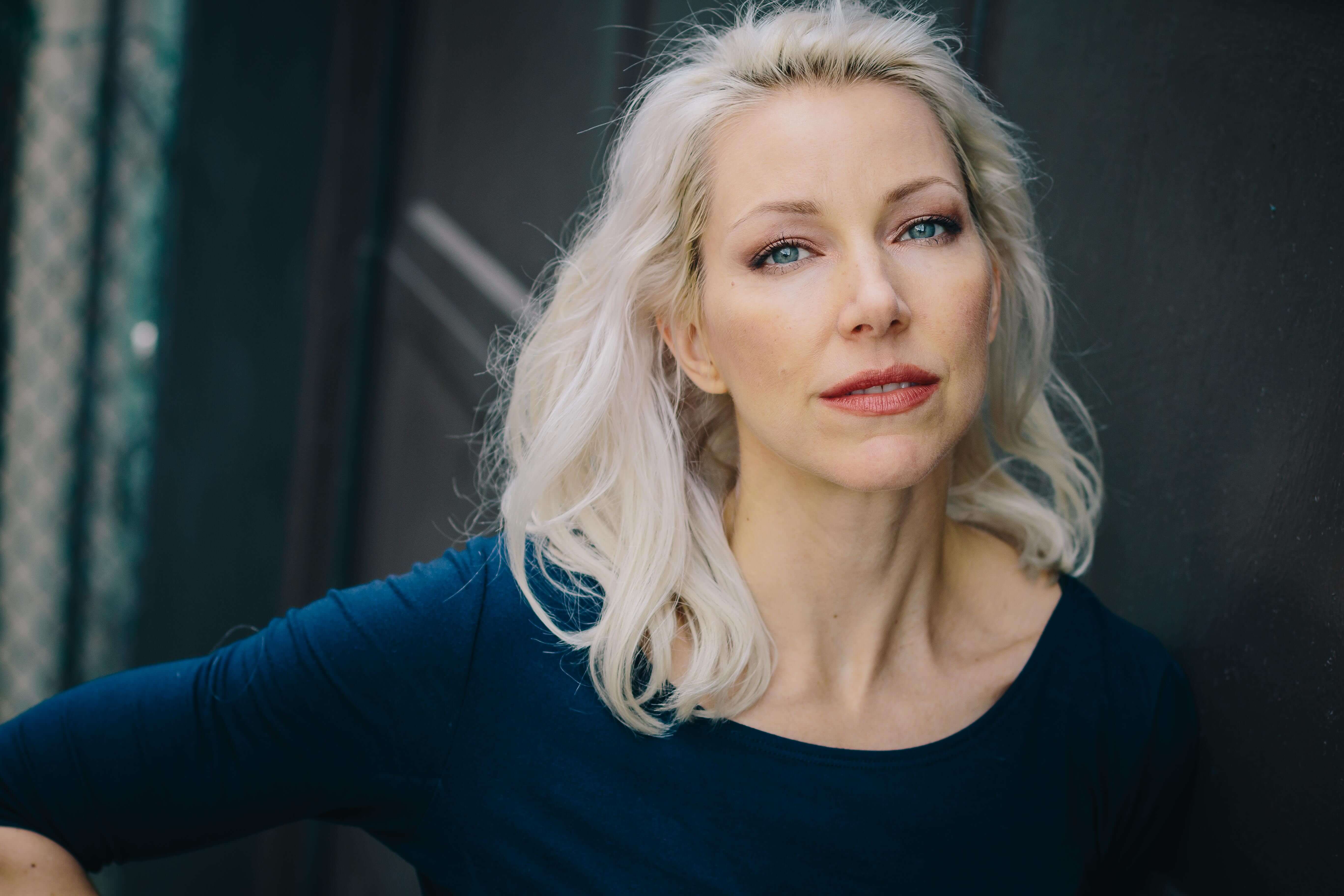 Kiran Friesen (Acting)
Kiran Friesen has worked in film/tv, video game mocap, and theatre for over 25 years.  She's had the honour of assisting and working alongside world class teachers such as the late, brilliant Meisner teacher Jacqueline McClintock, and Mathew Harrison.  She's looking forward to playing with you and helping you trust your genius this summer. 
Sebastien Heins (Vocal Masque Technique)
Sebastien Heins is a Canadian-born, Jamaican-German actor, writer, producer, and emerging director. He is the Associate Artistic Director of Outside the March, and a performing resident at the Canadian Stage U of T BMO Lab, researching AI, Motion Capture, and Motion Sensors. His credits include 3 seasons at the Stratford Festival (The Tempest, Comedy of Errors, School for Scandal, Breath of Kings), 10+years of immersive theatre with OtM, and Canadian / US / Indian tours of his award-winning solo show, Brotherhood: The Hip Hopera. In 2020 he made his directing debut with David Yee's Good White Men. He trained at the National Theatre School of Canada and The School at Steppenwolf in Chicago.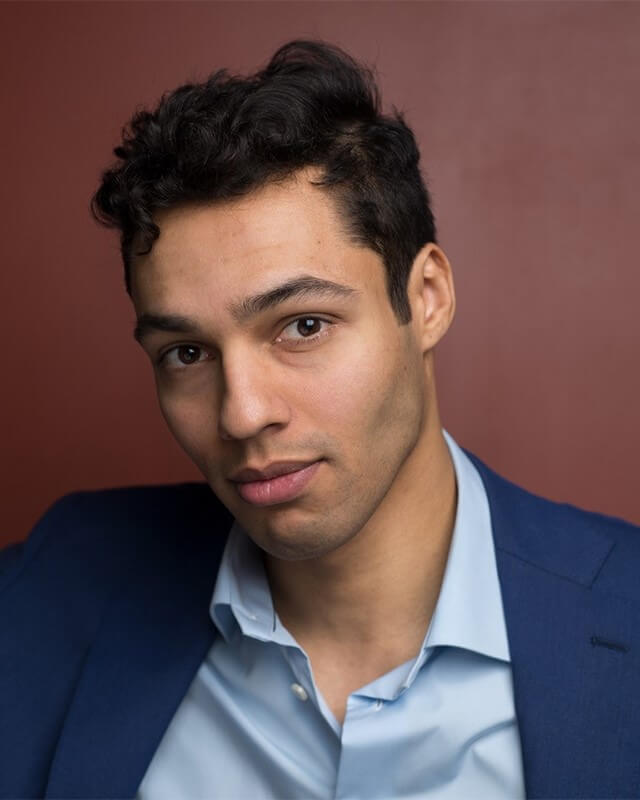 Nolan Hildebrand (Digital Media and Sound Design)
Nolan Hildebrand is a composer, researcher, improviser, and sound artist based in Toronto, Canada. His musical journey which began with playing drums to his favorite metal and math-rock albums and has grown to encompass composition in classical ensembles, electroacoustic music, and performance in his solo noise project, BLACK GALAXIE. Much of Nolan's music explores noise, improvisation, kinetic physicality, and often uses experimental graphic notation.
Nolan's music has been played by artists around the world including the XelmYa Ensemble (Germany), Dejana Sekluic (Belgium), the ECM+ Ensemble (Montreal), the SANS duo (Los Angeles/New York City), the eXperimental Improv Ensemble (Winnipeg), and the Amorphous Collective (Kansas). As a performer, Nolan has played at the Cluster Music Festival (Winnipeg) and the Winnipeg New Music Festival Pop Up Concerts with the University of Manitoba's eXperimental Improv Ensemble, and NUMUS' 2021-22 season (Waterloo, Ontario), and ExitPoints #26 online electroacoustic concerts as BLACK GALAXIE.
Nolan has been the recipient of numerous academic grants and national awards including the 2019 SOCAN Awards for Young Composers, runner up in the 2019 TORQ Percussion Composition Competition, 1st prize in the 2021 New Media Press Solo Percussion Composition Competition, the Ontario Arts Council Career Catalyst Grant, the Ontario Graduate Scholarship (OGS), and the Masters SSHRC award. Nolan has presented his music and graphic score research at the CUNY Conference for Graduate Students in Music (NYC, New York), the University of Toronto's Dialogues Performance Symposium, the Anestis Logothetis Centenary Symposium (Athens, Greece), and the CeReNeM Composers' Colloquia (Huddersfield, UK).
Nolan will begin his doctoral degree in music composition at the University of Toronto in 2022.
Coleen Shirin MacPherson (Acting, Intro to Lecoq, Playwriting)
Coleen Shirin MacPherson is an international theatre artist, playwright and director based in Toronto. She trained at Ecole Jacques Lecoq in Paris and runs an all-female physical theatre company called Open Heart Surgery Theatre. Her most recent play, This Is Why We Live held its U.S. premiere at La MaMa in NYC as part of their 58th Season to rave reviews.   She has taught Musical Theatre Lab at Randolph Academy, conducted workshops at the University of Toronto and is Sessional Lecturer of Playwriting I as part of the Centre for Drama, Theatre and Performance at the University of Toronto.
Coleen MacPherson most recently was Assistant Director at the Stratford Festival to Antoni Cimolino's Richard III in the 2022 season and is part of the Langham Workshop for Classical Direction.
(Photo credit: David Leyes)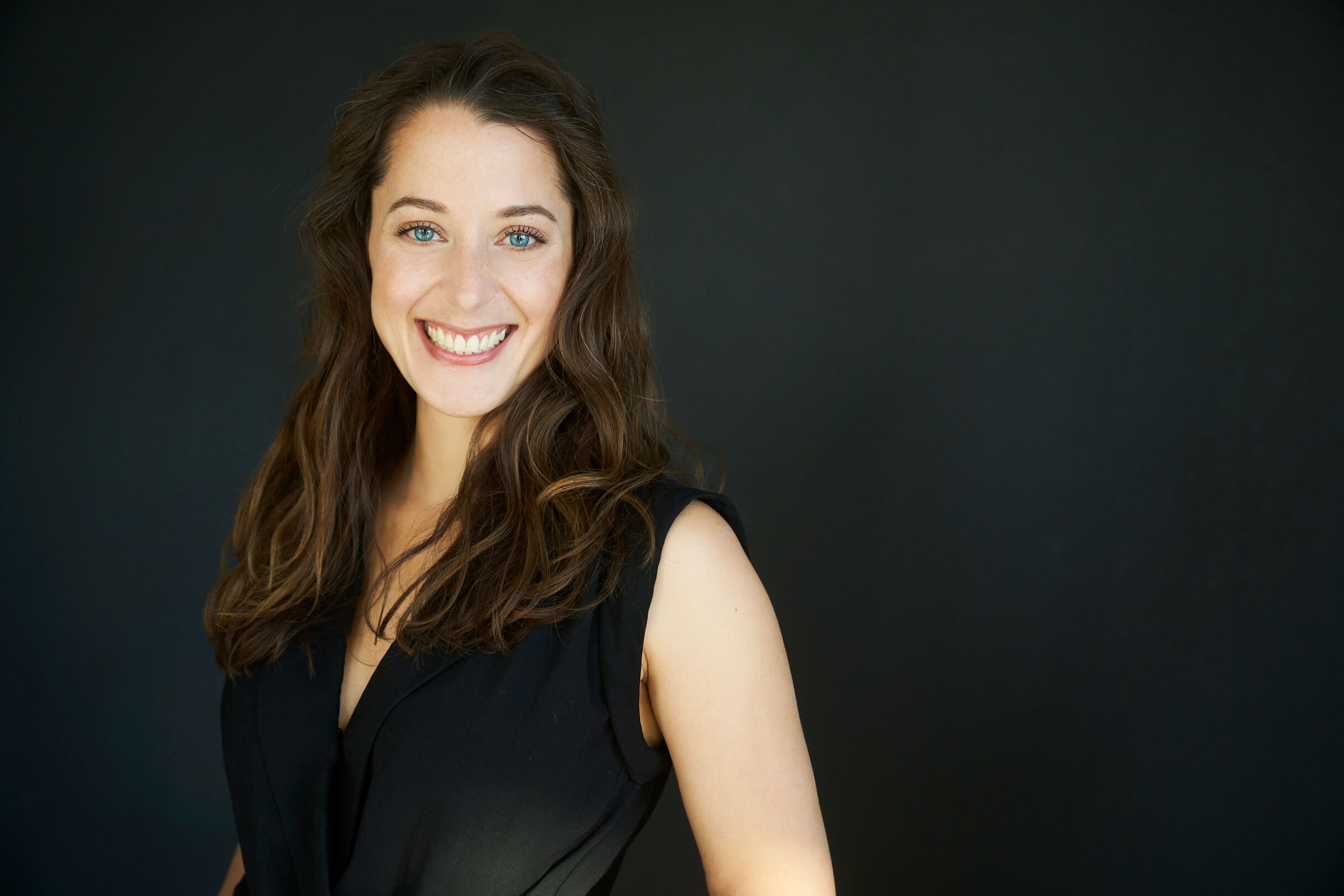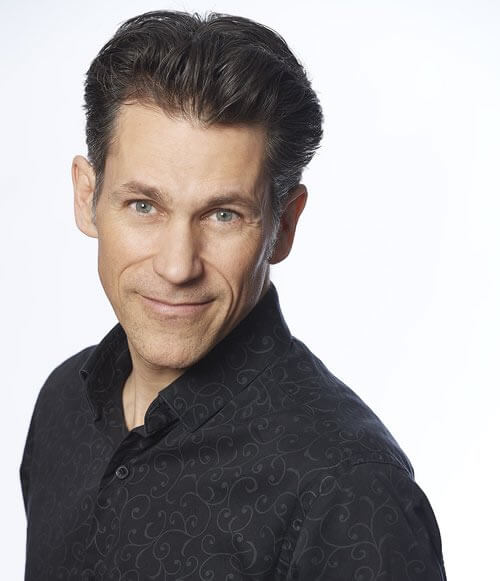 Rick Miller (Acting, Creative Collaboration)
Rick Miller is a Dora and Gemini award-winning writer/director/actor/musician/educator who Entertainment Weekly called "one of the 100 most creative people alive today". His multiple collaborations with Robert Lepage and his solo shows (MacHomer, Bigger Than Jesus, HARDSELL, BOOM, BOOM X and BOOM YZ) have been performed in five languages on five continents.
David Rokeby (BMO Lab)
David Rokeby's early work Very Nervous System (1982-1991) was a pioneering work of interactive art, translating physical gestures into real-time interactive sound environments. It was presented at the Venice Biennale in 1986.
Several of his works have addressed issues of digital surveillance, including Taken, and Sorting Daemon. Works such as The Giver of Names and n-cha(n)t critically examination of the differences between human and artificial intelligence.
He has exhibited and lectured extensively in the Americas, Europe and Asia. His awards include a Governor General's Award in Visual and Media Arts, a Prix Ars Electronica Golden Nica for Interactive Art, and a British Academy of Film and Television Arts "BAFTA" award in Interactive Art.
He is the Director of the BMO Lab for Creative Research in the Arts, Performance, Emerging Technologies and AI at the Centre for Drama, Theatre and Performance Studies at the University of Toronto.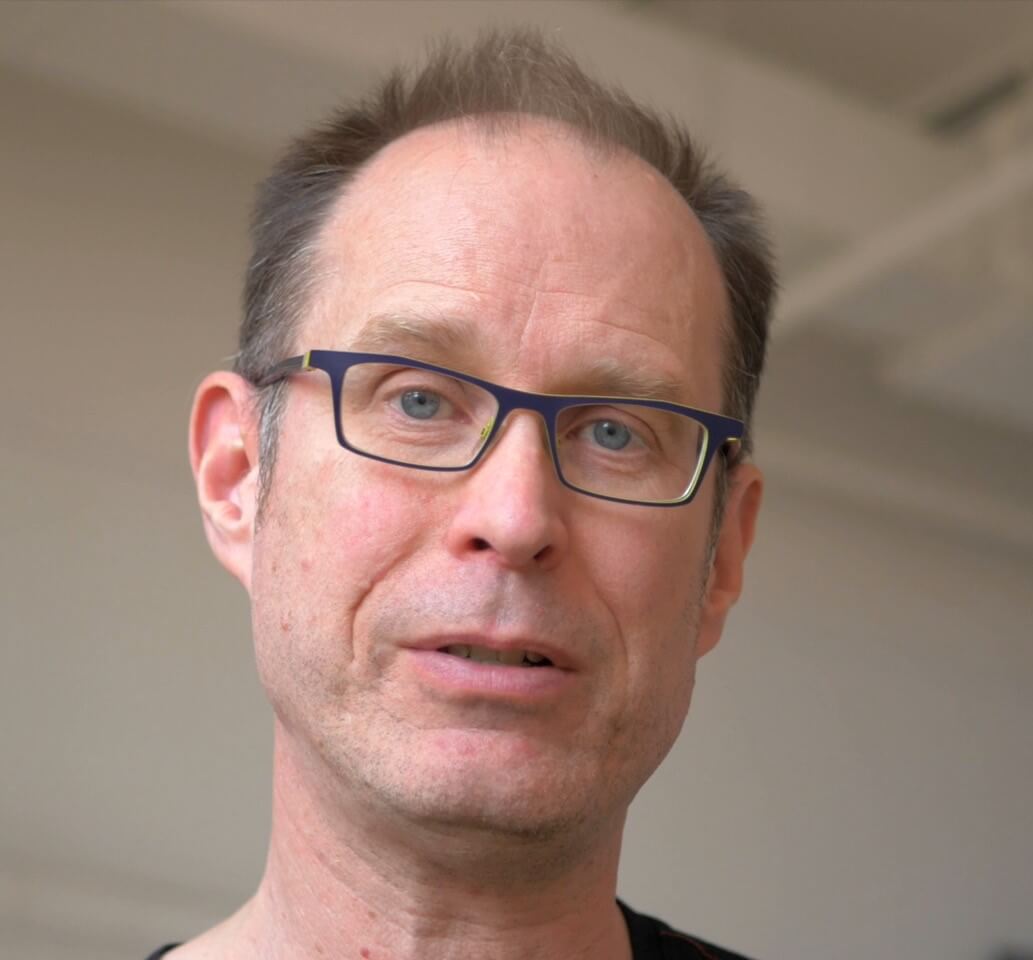 Matthew Rossoff (Voice, Public Speaking)
Matthew (he/him) is an interdisciplinary artist and sought out voice and speech educator, movement coach, yoga instructor, and director/choreographer. Matthew is the Founder & Creative Director of @bodypresenceworkshop where he passionately integrates an embodied breath, voice, and movement practice to refine the interplay between internal sensations with external gestures. In essence, how can you personalize the words you move? Matthew is currently on faculty at Toronto Metropolitan University, York University, and Randolph College for the Performing Arts. He has also taught voice and musical theatre workshops at The Juilliard School, Circle in the Square Theatre School, Hart House/University of Toronto, Musical Stage Company, The Stratford Festival, Transcendence Theatre Company, and many others. As a performer, selected credits span from Broadway (Tony nominated JESUS CHRIST SUPERSTAR), Off-Broadway (ZORBA), National Tours (FIDDLER ON THE ROOF), 'Zach' in A CHORUS LINE – B'way World SF nomination, and 'Flute/Thisbe' in Theatre Rusticle's A MIDSUMMER NIGHT'S DREAM – Dora nomination. Matthew is the Executive Board Chair of lbs/sq" performance, a 2022 VASTA at ATHE Conference lead panel presenter, and holds an M.F.A. in Performance with an Emphasis on Teaching (voice) from York University. His newest accolade is writing and self-publishing a mindfulness-based children's eBook, TAC THE CAT SINGS THE BLUES, available on all Amazon platforms.  Matthew is a Designated Kristin Linklater Voice Teacher.
Bill Smith (Embodied English)
Bill Smith is a Toronto-native who has had international experience teaching English to second language learners, and is a trained instructor for Embodied English. After graduating from York University, he taught ESL in South Korea for a decade. Fluent in English and Korean, Bill also enjoys playing hockey and other winter sports. He also plays guitar. Bill lives in Toronto with his wife and daughter.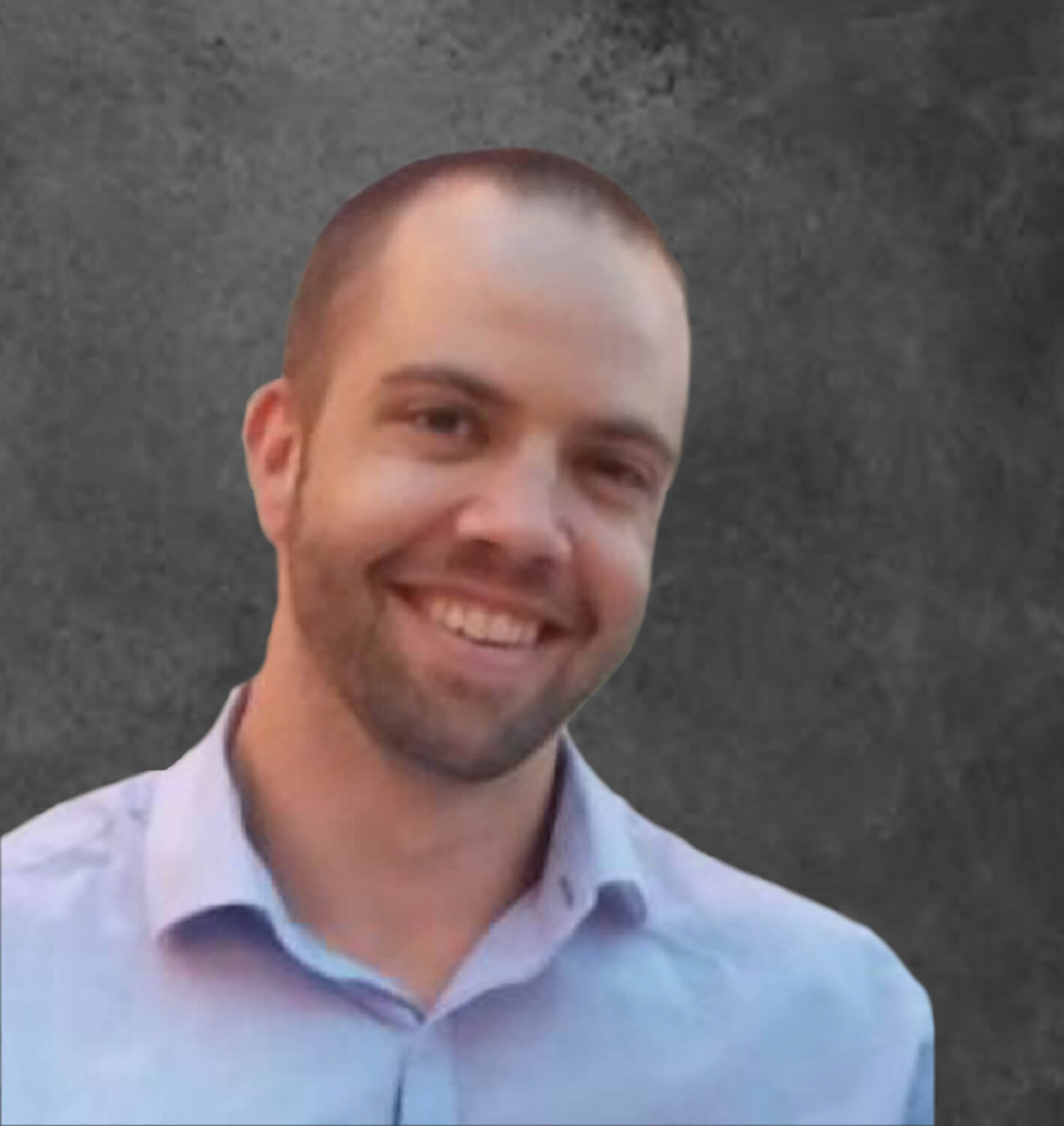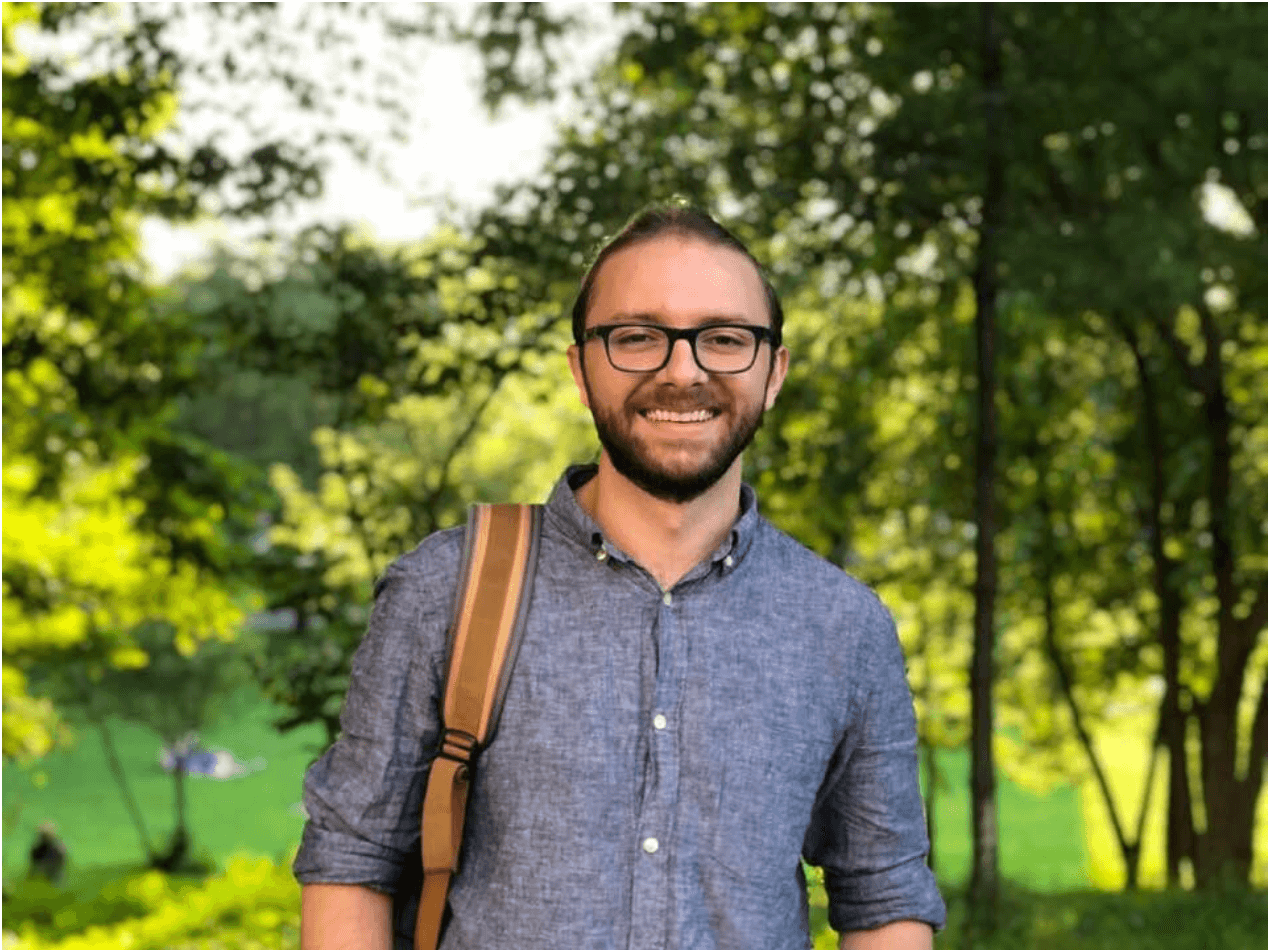 Cameron Tinklenberg (Digital Media and Sound Design)
Cameron Tinklenberg is an award-winning pianist, producer, and educator with over 12 years of experience across North America. Trained in composition, production and performance, his teaching reflects his keen understanding of music creation's multiple facets. He has shared the stage with prominent artists such as Herman Burnley, Delfaeyo Marsalis and Joe Chambers, and opened for Grammy-nominated artists including Lupe Fiasco, Ceelo Green, and Nappy Roots.
Cameron built his teaching experience at one of the top jazz programs in the USA, UNC Wilmington, and has gone on to teach at top private music schools in Toronto. His experience has instilled a strong belief that unleashing full creative potential requires a deep-rooted foundational understanding, and he aims to build that with each of his students. He currently resides in Toronto as a full-time performing artist and educator, having recently performed at the 2022 Toronto Jazz Fest, Winnipeg Jazz Fest, and Ottawa Blues Fest.