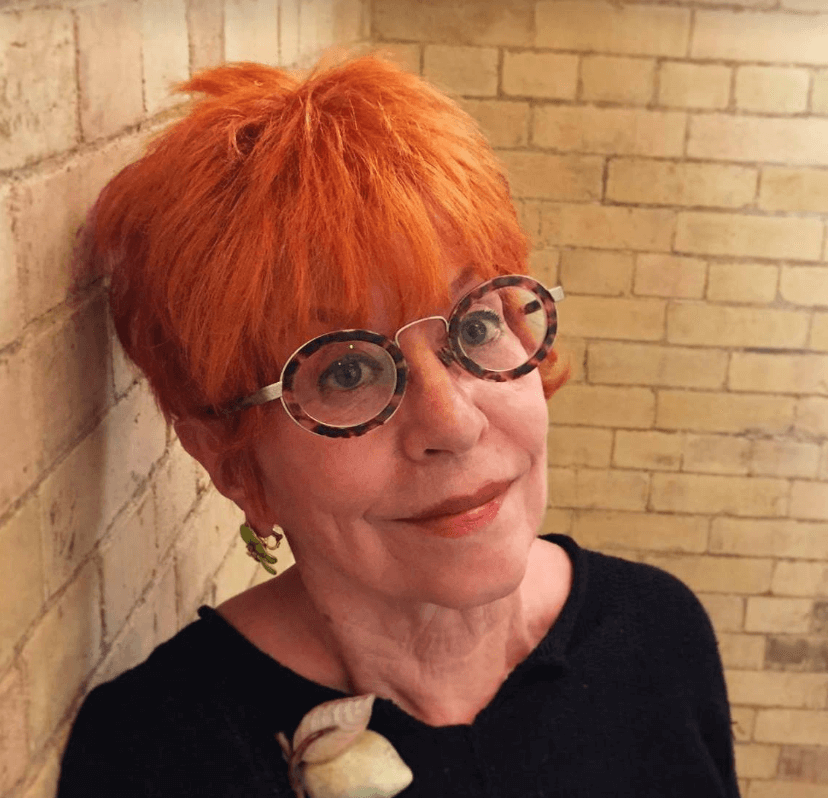 Dr. Pia Kleber (Program Director)
Professor Pia Kleber is the Director of the University College Summer Drama for International Students. She teaches both undergraduate and graduate students in Drama and Comparative Literature. Currently she is exploring interdisciplinary approaches to employing the use of technology and A.I. in theatrical performance.
Nancy Kim (Program Coordinator)
A graduate of the drama program at University of Toronto, Nancy Kim has worked as a general manager, producer, publicist, stage manager, and more for various theatre companies in Toronto. In the past, she has also worked as an English teacher with the Toronto District School Board. Currently, she also works as a freelance voice actor and writer.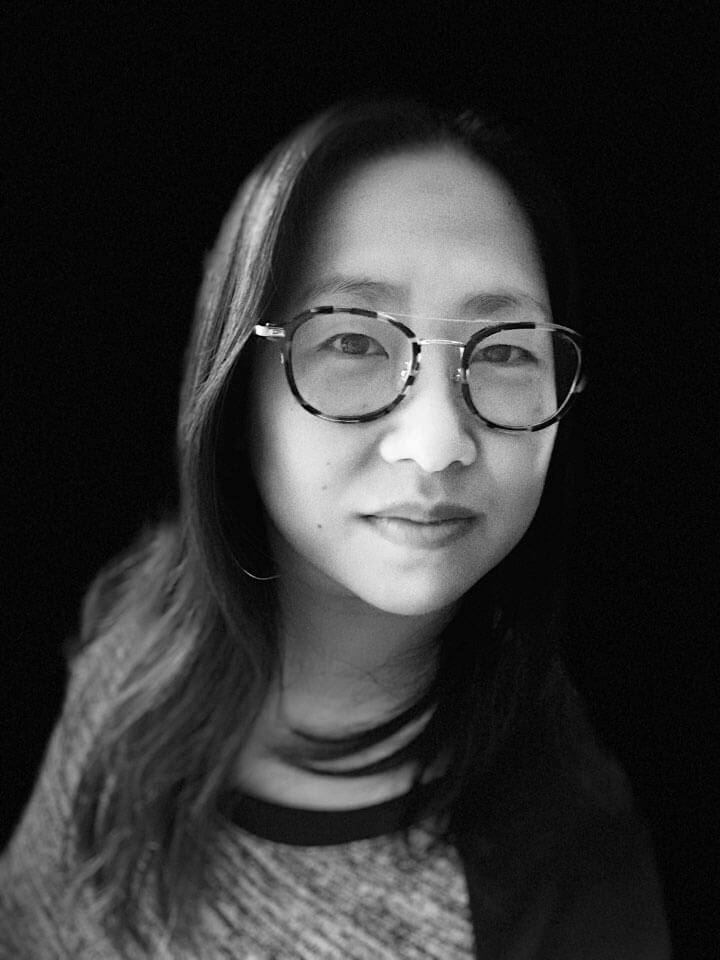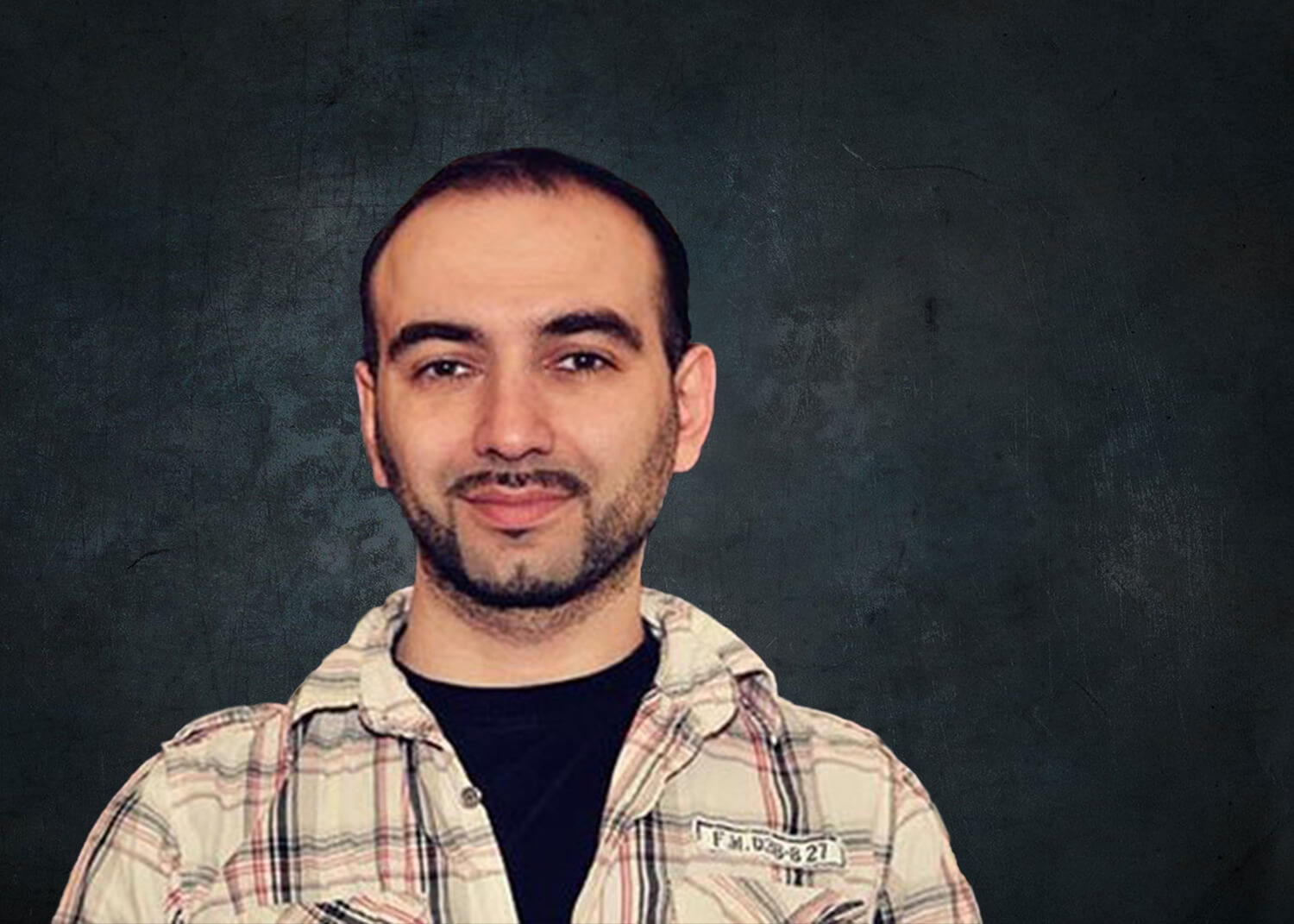 Dr. Art Babayants (Embodied English Creator)
Art Babayants is the founder and artistic director of the Toronto Laboratory Theatre (www.torontolab.org), an experimental theatre company that has presented their work at Toronto Fringe, Toronto Nuit Blanche, Caminos. Art completed his PhD at the Centre for Drama, Theatre and Performance Studies (University of Toronto), where he conducted a practice-based study investigating the phenomena of multilingual acting, spectating and dramaturgy. Since 1997, Art has also been developing theatre projects integrating acting and second language teaching – his most recent ESL/Drama creation called Embodied English is a sought after course for advanced ESL learners and is offered through Toronto Laboratory Theatre.
Augusto Bitter (Acting)
Augusto Bitter is a Dora Award-winning Venezuelan-born performer, writer, and educator based in Toronto. He has a Specialist in Drama, Theatre, and Performance Studies from the University of Toronto, and is a resident artist at Theatre Passe Muraille and hub14. Augusto, has trained with acclaimed theatre companies in Switzerland, Paris and Canada. He is an artist educator with Soulpepper and facilitates creative-writing workshops with youth in under-served communities with Story Planet. More at www.augustobitter.com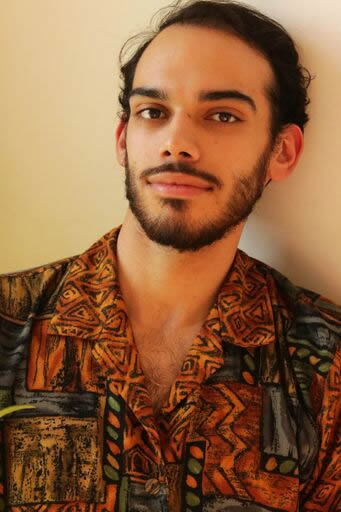 Eliot Britton (Digital Media and Sound Design)
Eliot Britton integrates electronic, audiovisual and instrumental music through an energetic and colourful personal language. His award winning creative output reflects an eclectic musical experience, from gramophones to videogames, drum machines to orchestras. Currently Britton is cross appointed between Music Technology and Composition at the University of Toronto Faculty of Music. There he is working on the opening of a new research centre for brain, performance and music creation as well as the renovation and re-launching of the UofT's historic Electronic Music Studio (UTEMS).
Michael Connolly (Voice, Public Speaking)
Michael been teaching at the University of Toronto for over 20 years. He has also taught at York University, George Brown College, Seneca College, Sheridan College, the Canadian Native Theatre School, Equity Showcase and Theatre Ontario. For several years, Michael was a performance trainer for the CBC, specializing in voice and presentation skills. He has trained broadcasters and performers across the country. As a writer, Michael's works have appeared on CBC radio, the Summerworks Theatre Festival, with Mixed Company, and at the Helen Gardiner Phelan Playhouse. As an actor Michael has worked with Canadian Stage, Theatre Aquarius, Manitoba Theatre Workshop, and Mixed Company. He was also at one time a high school teacher and the Curriculum Leader for the English Language Learners Department in his school. Michael holds an MFA from York University and a Bachelor of Education from OISE (Ontario Studies in Education).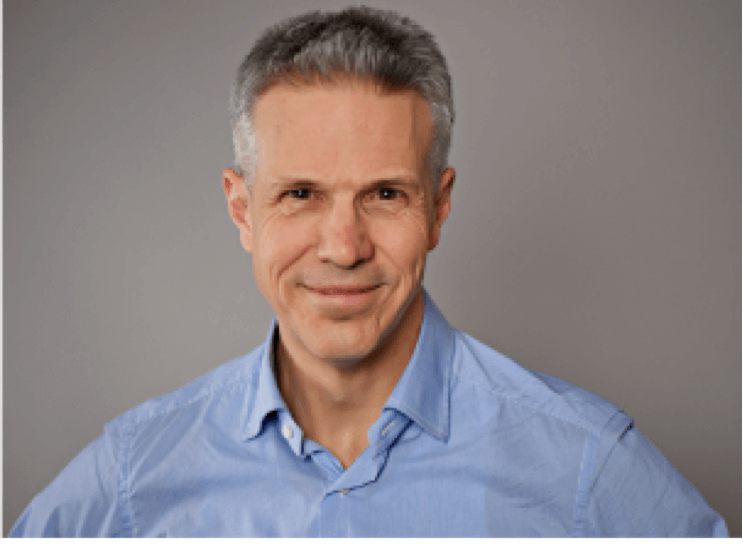 Ryan Cunningham (Acting)
Ryan Cunningham is Nēhiyawi/Cree/ᓀᐦᐃᔭᐃ from Amiskwacîwâskahikan (Edmonton, Alberta) who's family comes from The Michel Band First Nation. Ryan has worked as an actor, producer, director, manager and event creator for over 25 years. His company, Cunning Concepts & Creations, produces and tours the Award winning production HUFF, written and performed by Cliff Cardinal. Ryan is an alumnus of the RBC Director Development Residency at Canadian Stage and current Artist in Residence at the Canadian Stage-University of Toronto, BMO Lab.
Ada Demaj (Embodied English)
Ada is a writer and ESL teacher who loves working with students to help them achieve their language learning goals. She loves living in Toronto and enjoys learning more about Indigenous cultures and all the different cultures that make up our city.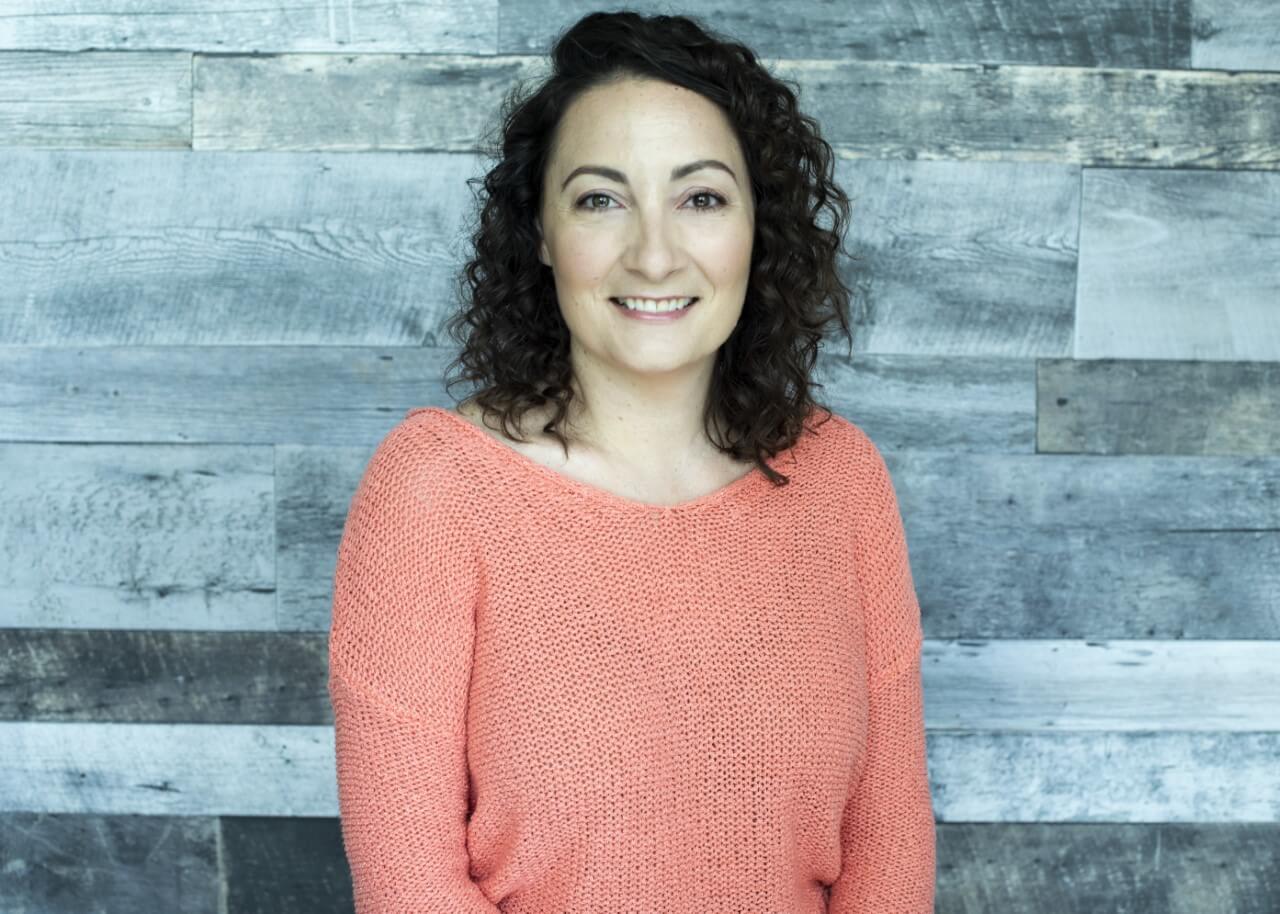 Natasha Fiorino (Voice, Public Speaking)
Natasha Fiorino is an Actor and ESL Teacher currently based in Toronto. With 13+ years of teaching experience abroad and in Toronto, it all began after University when she took a job working at Paju's English Village in South Korea as an "Edutainer." Learning should be fun, so Teacher Natasha likes to incorporate a variety of creative activities like improv, role-playing everyday situations, drama games, vocal exercises and lots more to help students boost their confidence to speak English.
Emily Fleischmann (Embodied English)
Emily fell in love with language, learning and teaching from an early age when she attended French/bilingual schools. After attending Glendon College (York University), she attended Canterbury Christ Church University in the UK to increase her knowledge in teaching methodologies. She has taught in South Korea and Canada. In addition to English and French, Emily has also learned Spanish and American Sign Language.  In her free time, she enjoys hiking with friends, playing a variety of games, reading, and making soap.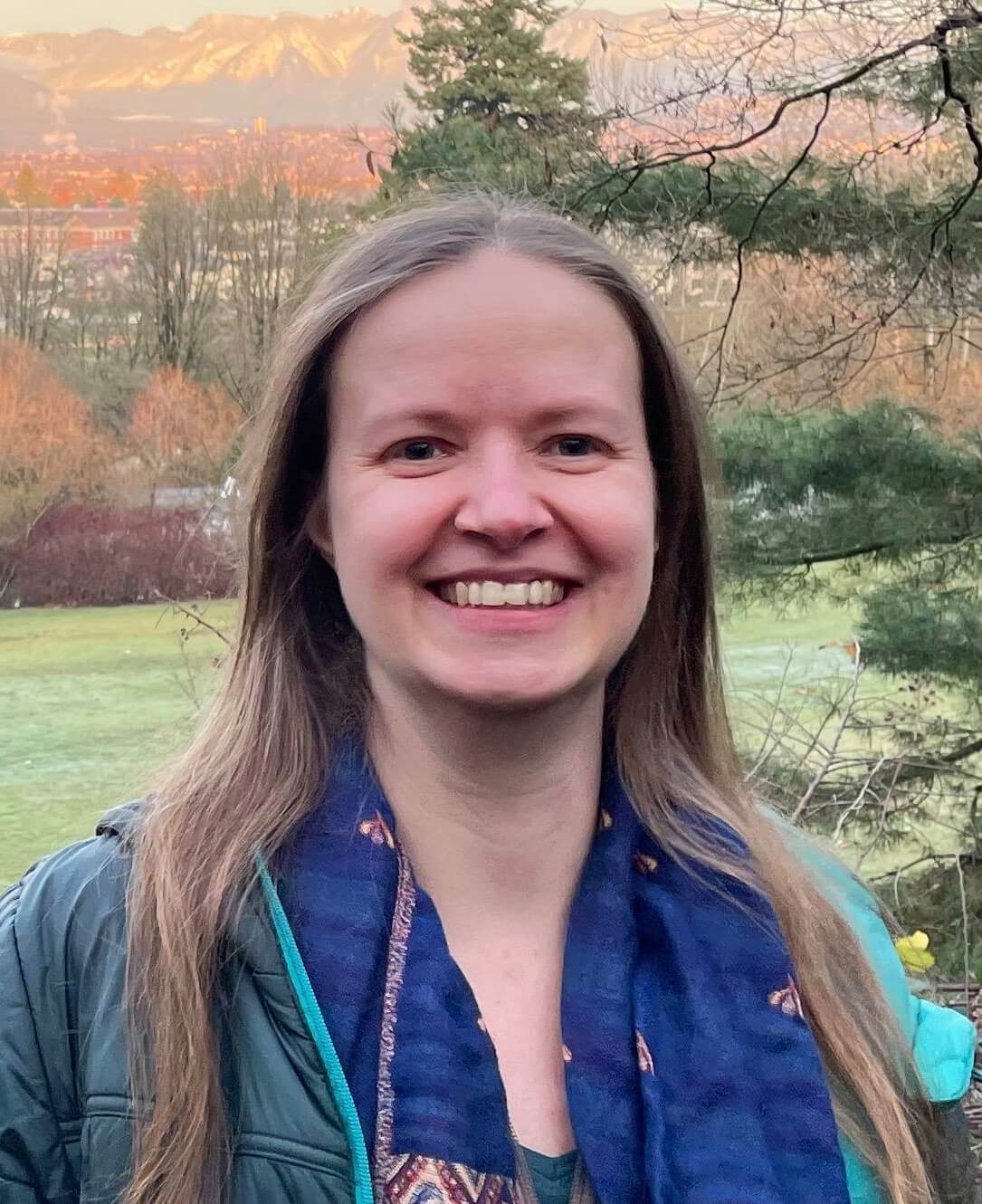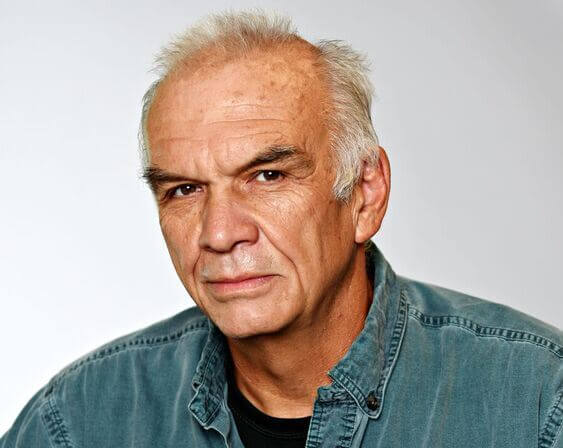 Peter Freund (Production)
Peter Freund has had the good fortunate to be involved in the development, creation, and presentation of theatre for over 45 years. His work is primarily backstage as a stage manager, lighting designer, technical director, and production manager. In 1989 Peter joined the UCDP at the University of Toronto as its technical director and production instructor. Since then he has taught, mentored and built friendships with several hundred students. To see so many of his former students become innovative leaders and exciting theatre artists continues to give him immense joy. Peter is looking forward to teaching and learning with the students of the UC Summer Drama program.
Kiran Friesen (Acting)
Kiran Friesen is an actor, dancer, writer, and coach who's been working in film, tv, and theatre for twenty five years.  She's had the honour of assisting and working alongside world class teachers such as the late, brilliant Meisner teacher Jacqueline McClintock, and Mathew Harrison.  She's looking forward to playing with you and helping you trust your genius this summer.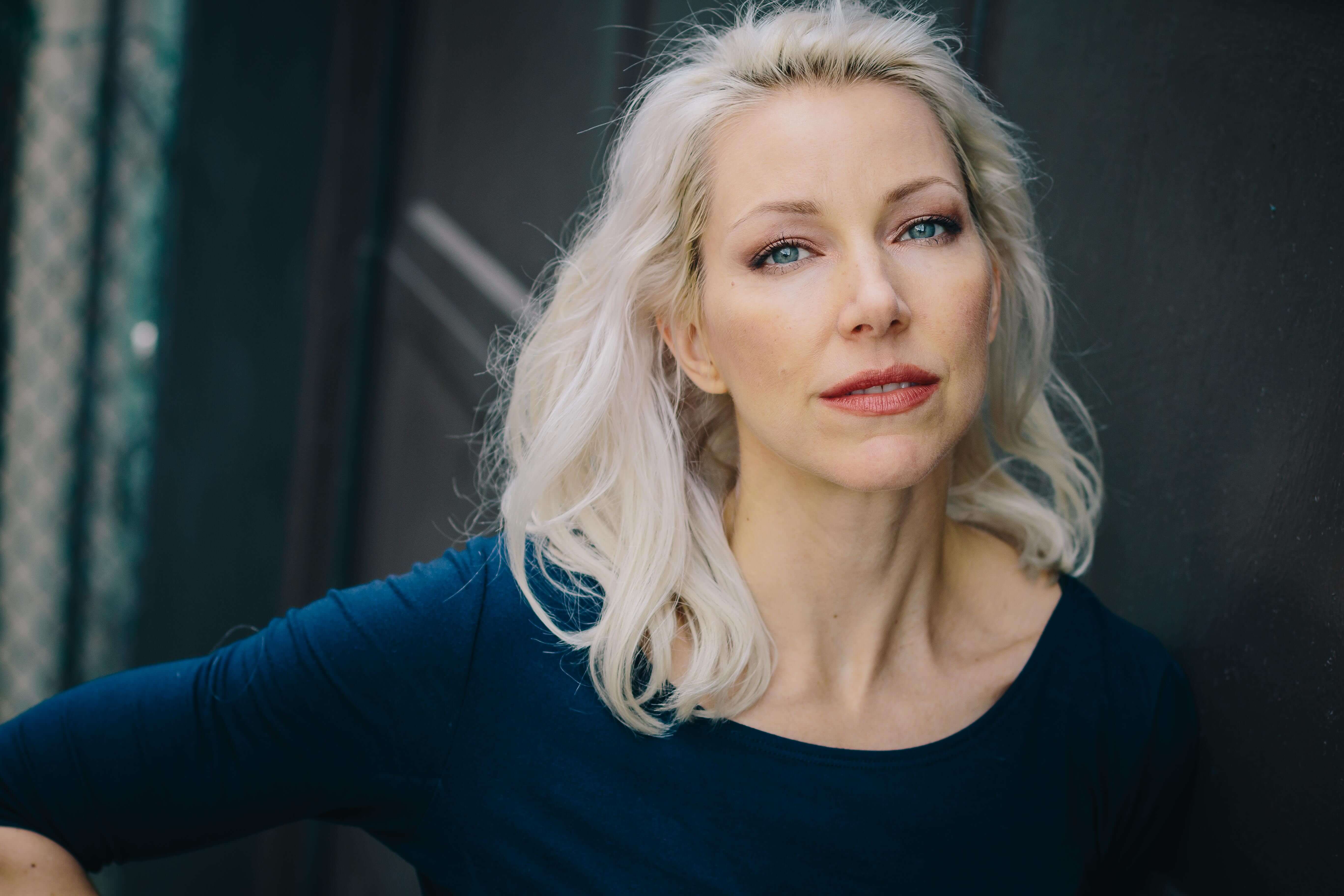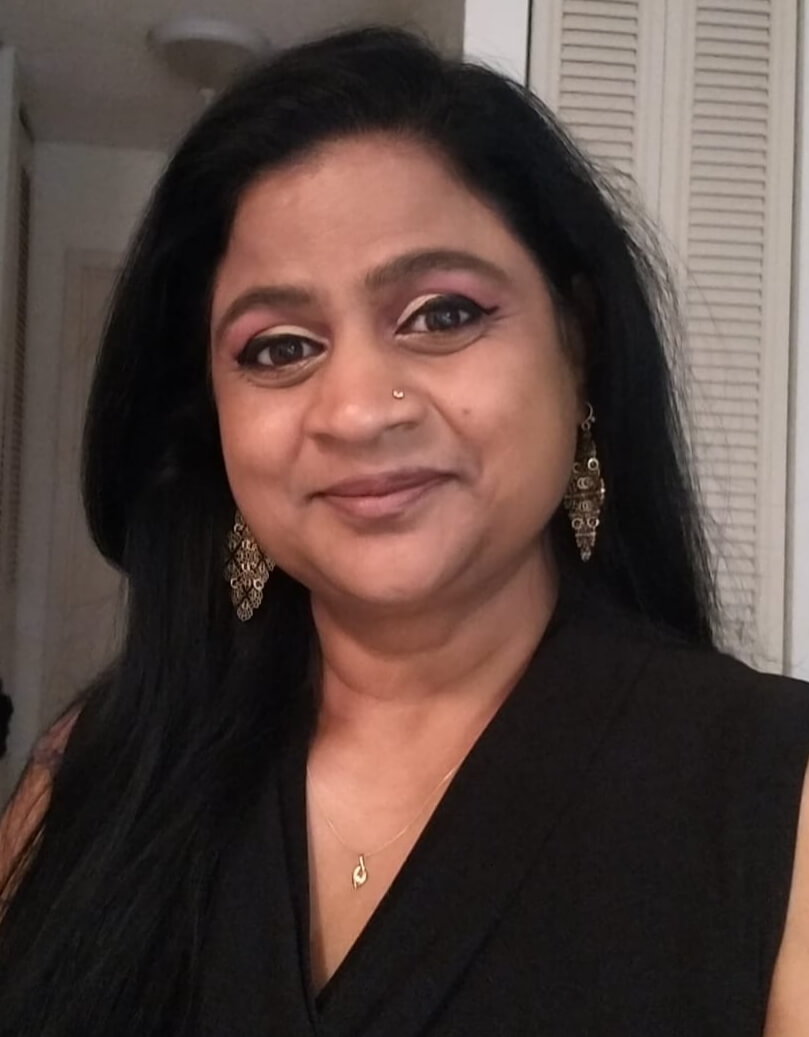 Rehana Habibulla (Embodied English)
Rehana Habibulla is a certified ESL instructor and has vast experience teaching students from Asia, South America, and Europe.  Rehana also teaches French.  She holds a Bachelors in English Literature and two Masters in French Studies (in Language & Linguistics and in translation and interpretation).  In the past, she has lived in Algeria, India, and France and now calls Vancouver, BC home.
Jessica Kerridge (Embodied English)
Jessica Kerridge is an educator from Toronto who has worked with children for over 15 years. She has a diploma in Early Childhood Education and a degree in Human Rights and Equity Studies. She worked in Suzhou for 1.5 years in Suzhou New District and Science and Technology Town and hopes to return soon! Jessica will be pursuing a Masters in Teaching at University of Toronto this fall.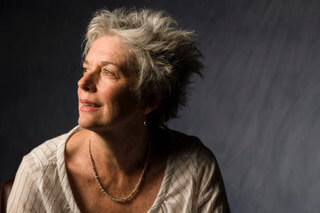 Kate Lynch (Acting)
Kate Lynch has worked across Canada as an award winning actor and a director. She has a Post Graduate degree in Voice studies and has trained actors at both the Stratford and Shaw Festival (where she has also directed). She has been teaching at the University College Drama Program for many years, and has also directed five productions with the Program.
Diego Matamoros (Acting)
Diego Matamoros studied at the London Academy of Music and Dramatic Art (LAMDA). Most recently, he has been invited to return to London in 2022 to perform in King Lear at Shakespeare's Globe Theatre. Diego co-founded the Soulpepper Theatre Company in Toronto and was one of its founding artistic directors for the first two seasons. He received a Canadian Gemini Award for best  performance in a television Mini Series, as well as four Dora Mavor Moore Theatre Awards, having been nominated twelve times. As well as in English, Diego acts professionally in both French and Spanish.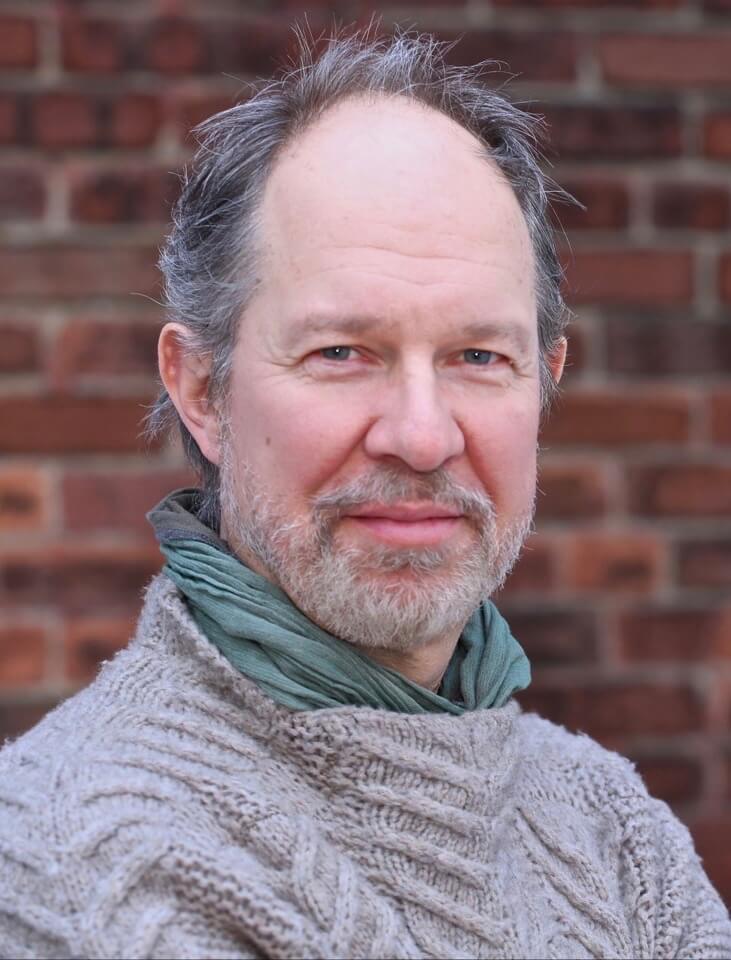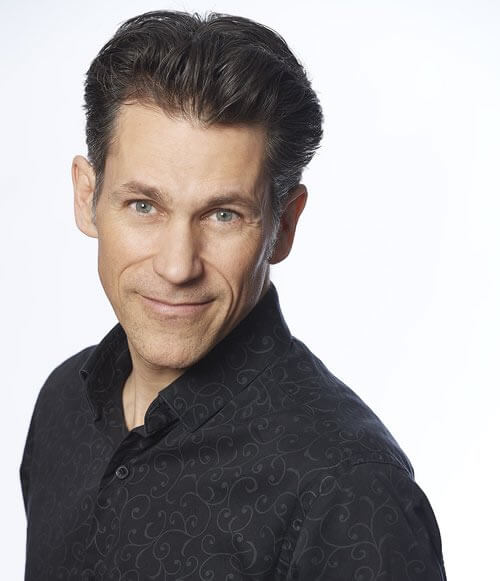 Rick Miller (Acting, Creative Collaboration)
Rick Miller is a Dora and Gemini award-winning writer/director/actor/musician/educator who Entertainment Weekly called "one of the 100 most creative people alive today". His multiple collaborations with Robert Lepage and his solo shows (MacHomer, Bigger Than Jesus, HARDSELL, BOOM) have been performed in five languages on five continents.
De'ja Motley (Embodied English)
De'ja Motley is an ESL instructor who recently lived in South Korea as an ESL professor and teacher for 8.5 years. She has more than 13 years of experience teaching in Japan, South Korea, Haiti, and Chicago, her hometown. She has extensive experience working with international students from East and Southeast Asia. She helped create and perform on an ESL Drama radio show for her University's international college in South Korea. De'ja has an M.A. in international relations and diplomacy and is certified as an ESL/EFL instructor.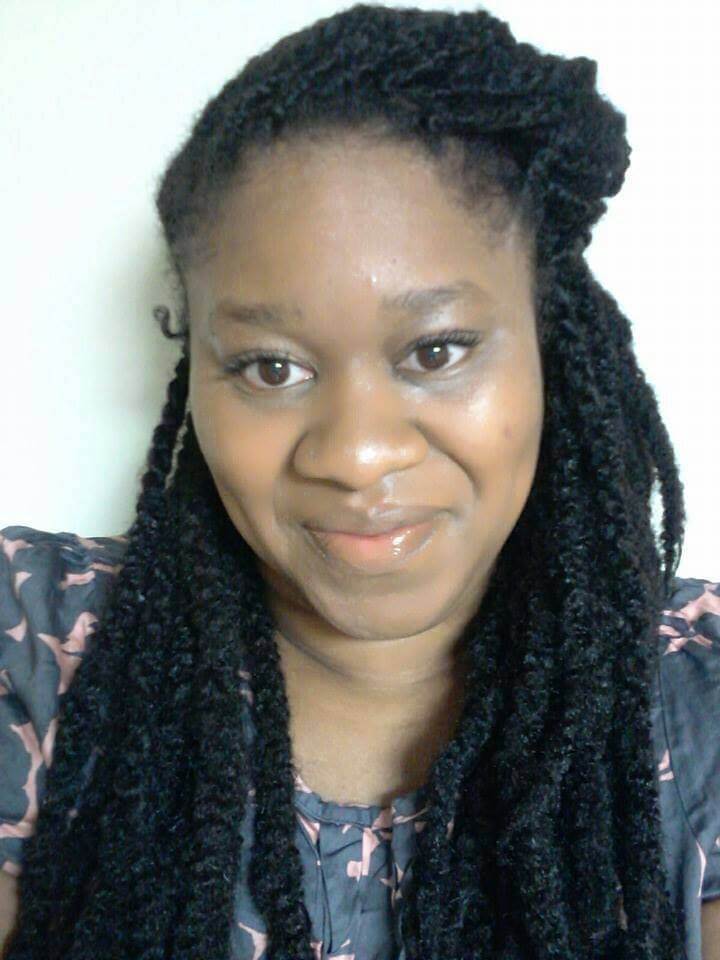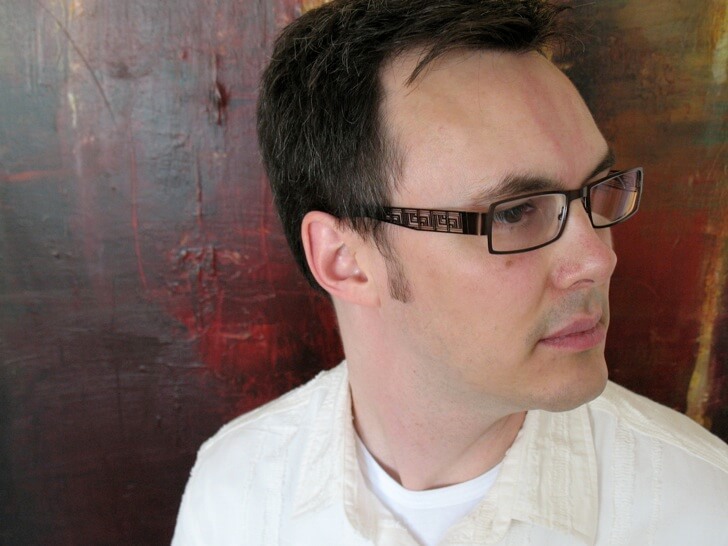 Gregory Lee Newsome (Digital Media and Sound Design)
Gregory Lee Newsome is a lecturer of digital composition in the Music Technology & Digital Media program of the Faculty of Music at the University of Toronto. He received his Master of Music in Composition from the University of British Columbia. A committed advocate for contemporary music, his music has been performed and broadcast in North America and Europe.
Matthew Rossoff (Voice, Public Speaking)
Matthew (he/him) is an interdisciplinary artist and sought out voice and speech educator, movement coach, yoga instructor, and director/choreographer. Matthew is the Founder & Creative Director of @bodypresenceworkshop where he passionately integrates an embodied breath, voice, and movement practice to refine the interplay between internal sensations with external gestures. In essence, how can you feel the words you move? Matthew is currently on faculty at York University and Randolph College for the Performing Arts. He has also taught voice and musical theatre workshops at The Juilliard School, Circle in the Square Theatre School, Hart House/University of Toronto, Musical Stage Company, The Stratford Festival, Transcendence Theatre Company, and many others. As a performer, selected credits span from Broadway (Tony nominated JESUS CHRIST SUPERSTAR), Off-Broadway (ZORBA), National Tours (FIDDLER ON THE ROOF), 'Zach' in A CHORUS LINE – B'way World SF nomination, and 'Flute/Thisbe' in Theatre Rusticle's A MIDSUMMER NIGHT'S DREAM – Dora nomination. Matthew is the Executive Board Chair of lbs/sq" performance, a 2021 VASTA at ATHE Conference lead panel presenter, and holds an M.F.A. in Performance with an Emphasis on Teaching (voice) from York University. Matthew's newest accolade is writing and self-publishing a mindfulness-based children's eBook, TAC THE CAT SINGS THE BLUES, now available on all Amazon platforms.  www.matthewrossoff.com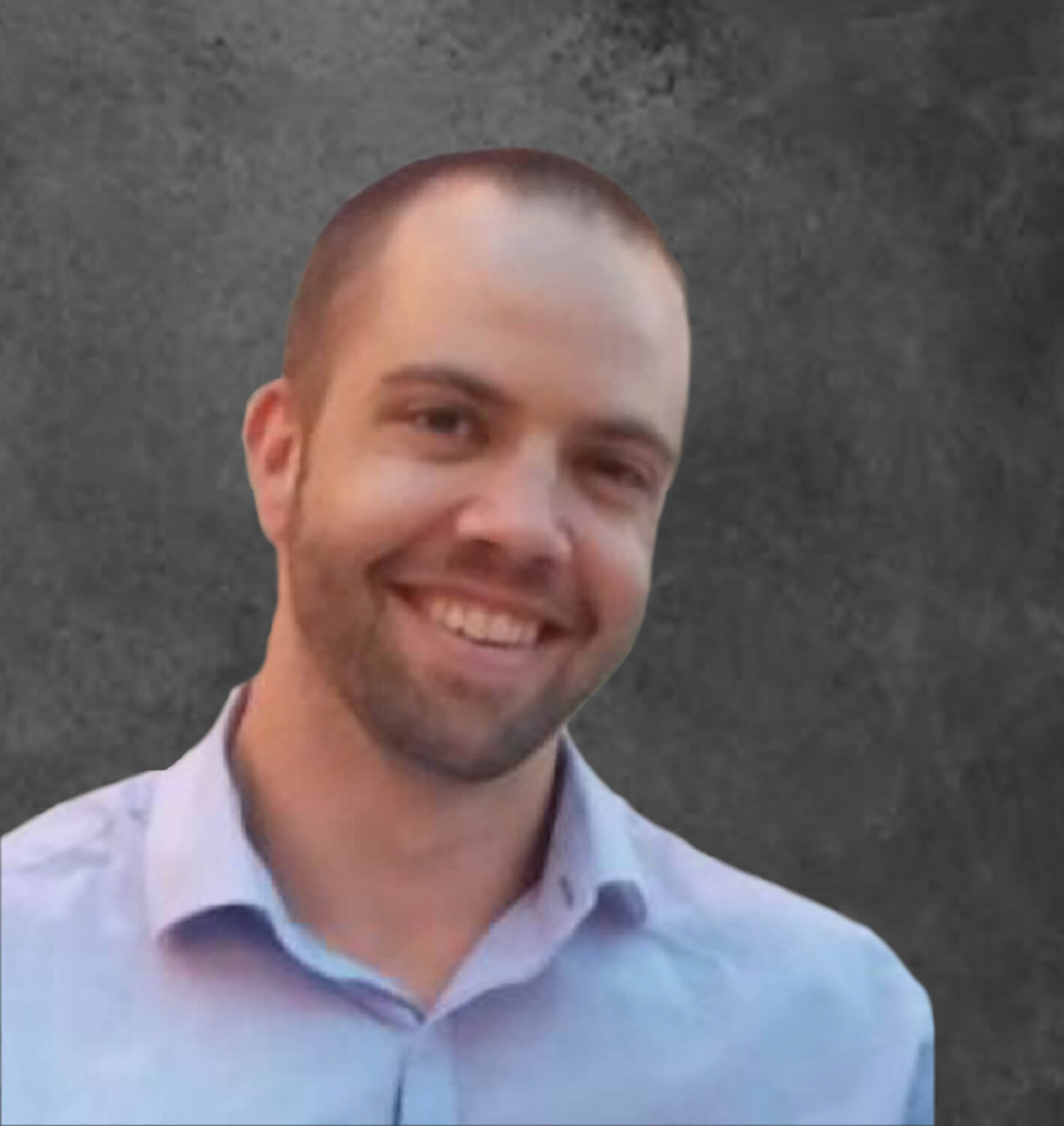 Bill Smith (Embodied English)
Bill Smith is a Toronto-native who has had international experience teaching English to second language learners, and is a trained instructor for Embodied English. After graduating from York University, he taught ESL in South Korea for a decade. Fluent in English and Korean, Bill also enjoys playing hockey and other winter sports. He also plays guitar. Bill lives in Toronto with his wife and daughter.
Kim Snider (Acting)
Kim Snider is an award-winning teacher of Drama and English in the Toronto District School Board. She has taught at Rosedale Heights School of the Arts for almost twenty years, and recently became Curriculum Leader of Drama and Dance at the TDSB Virtual Secondary School, where she taught drama in a fully virtual format. Kim has presented drama workshops throughout the world and works extensively in China, where she has held drama teacher training at conferences, workshops, and for companies such as VIPkids. She holds a Masters in Drama and Theatre Education and will be pursuing her PhD in Education at the University of Auckland in 2022.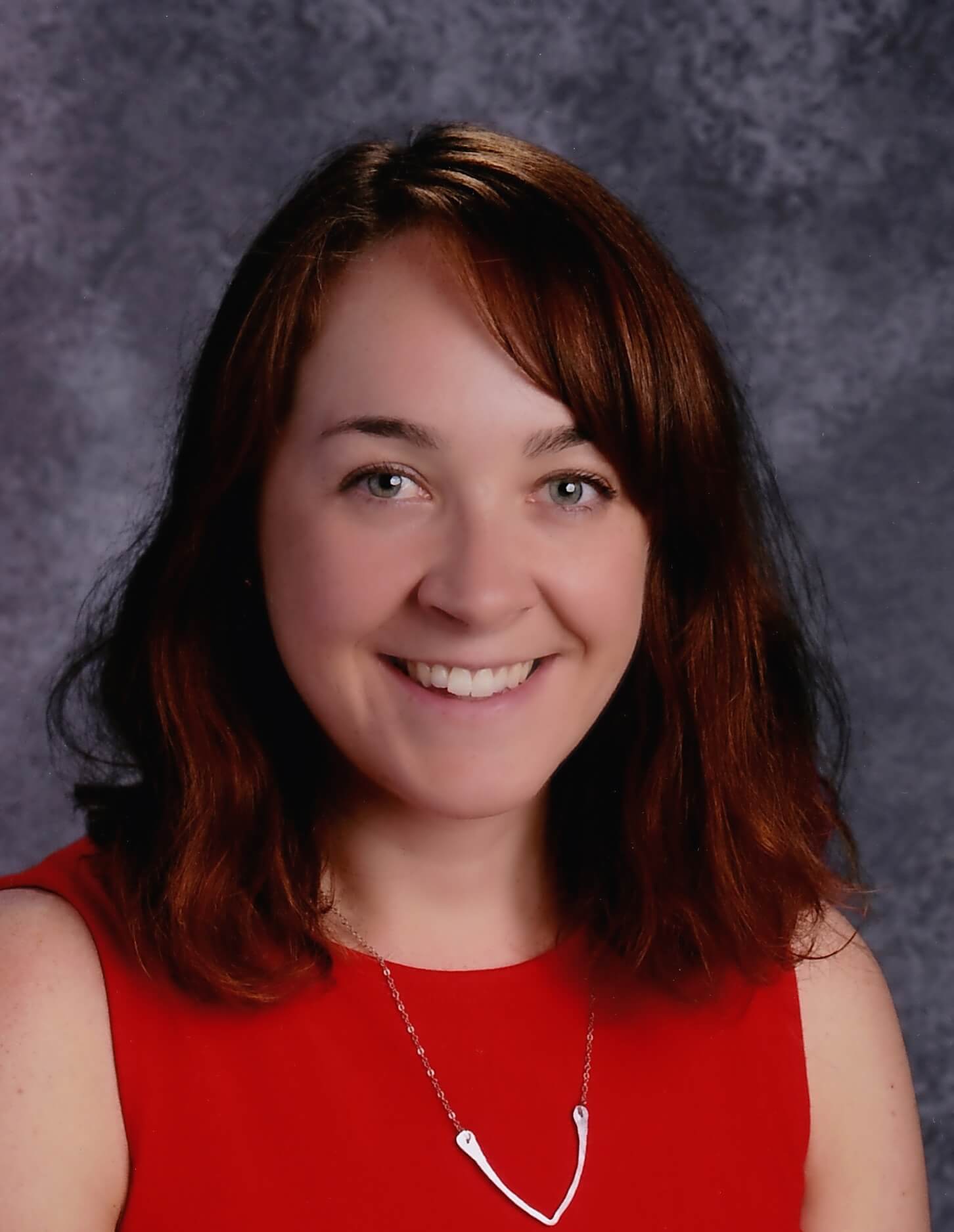 Robyn Stevan (Acting)
Robyn Stevan received a B.Ed., Honours, from York University in the Equity and Diversity Teaching Program and a B.A. from the University of Toronto in English and Art History. She now teaches High school Drama, English and History at the Toronto Waldorf School to local and international students.
Before becoming a teacher, Robyn was a professional actor for 20 years in theatre, film and television, including acting with Liza Minnelli in the film Stepping Out. As an actor Robyn earned a Genie Award (Canadian Film Awards) for Best Supporting Actress, as well as nominations for a Gemini Award (Canadian Television Awards) and a Dora Award (Toronto Theatre Awards). Robyn is also a founding member of Soulpepper Theatre Company.