About the Program
Welcome to University College Summer Drama for International Students, hosted at University of Toronto, Canada's highest ranked university!
Spend your summer exploring drama, theatre, and performance, perfecting your English skills, and immersing yourself in Toronto's vibrant cultural landscape!
Whether you are coming from a different city, country or continent, UC Summer Drama offers an environment of growth and exploration for students entering or currently enrolled in a college or university. We are accepting students with some experience and high interest in theatre either through acting or digital media production for theatre (including sound design).
Part of the allure of this program is the international aspect of the participants, and high intermediate, advanced and native speakers of English are encouraged to apply.

Acting
or

Digital Media & Sound Design Workshops
High-energy, intensive and immersive classes for drama students.
Foundational acting including voice and movement
Specialized classes including improv, fight choreography, and acting for the camera
Taught by Canada's leading theatre professionals
Small class sizes
Students will work on the same text over the three weeks of the program, first from a traditional stage acting point of view, then acting for the camera in the second week, and finally incorporating emerging technology in the third week.
The program culminates in a final performance.
Dynamic, immersive workshops exploring digital media & sound design in performance.
Explore digital media design in theatre, dance, and live performance
Experiment with sound design and music production
Learn recording fundamentals including assembling and mixing
Practice video editing
Taught by Canada's leading instructors from Faculty of Music at U of T
Small class sizes
Students will work on small projects, including a city soundscapes sound design project, and will collaborate with the acting students to provide sound design for the final performance project.
Embodied English Classes
Creative, acting-focused English classes.
For high intermediate to advanced English speakers*
Innovative approach using acting techniques to achieve native-fluency communication
Fine-tune language skills in a fun, exploratory setting
*Native English speakers may opt for specialized classes in theatre or digital media design in lieu of Embodied English classes.
Extracurricular Outings
Explore Toronto, its theatre and culture.
Daily excursions to explore Toronto's vibrant arts and culture scene
Visits to major theatre productions
All-inclusive (admission fees, tickets, transportation, etc. are already included in the program fee).

About University College and University of Toronto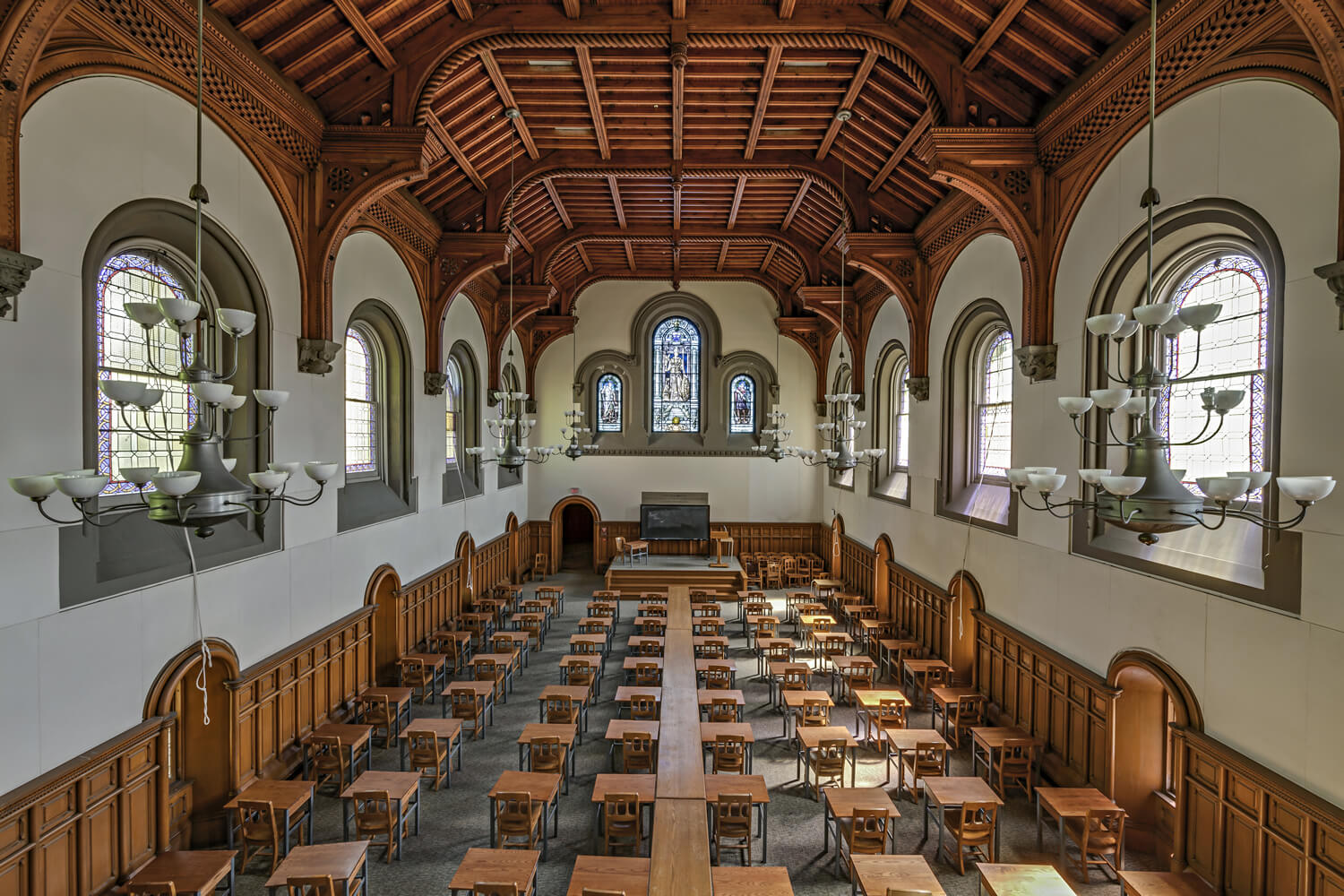 University College Summer Drama for International Students is hosted by University College at the University of Toronto.
Established in 1853, University College is the oldest of the University of Toronto's seven St. George Campus colleges (in downtown Toronto).
Founded in 1827, the University of Toronto is now a world-class institution of learning, discovery, and knowledge creation. The University has 17 schools and faculties, 13 fully affiliated teaching hospitals, 19 graduate institutions, and 75 PhD programs, and its accomplished alumni include four Canadian Prime Ministers and six Nobel Prize winners.
With an annual enrolment of over 80 000 students, including more than 10 000 international students, the University is Canada's largest educational institution and continues to be the nation's leader in higher learning and research. The University of Toronto is consistently ranked as one of the top 25 universities in the world.
The University of Toronto ranks first in Canada and third globally in the latest National Taiwan University Ranking, which measures universities' research output and impact. U of T rose one spot in the 2020 edition of the ranking, finishing in the top three in the company of Harvard University and Stanford University. It has placed in the top five of the NTU Ranking every year since 2014. The NTU Ranking – officially known as the Performance Ranking of Scientific Papers for World Universities – analyzes the scholarly papers and research citations of the world's top 800 universities. It scores each institution based on research productivity, impact and excellence
The music component of UC Summer Drama is hosted by the Faculty of Music at University of Toronto.
Home to a diverse and dynamic community of scholars, performers, composers, and educators, U of T Music offers a supportive community in one of the world's most diverse and dynamic cities. The Faculty of Music provides a superb learning environment, an internationally renowned teaching faculty, multiple performance halls, and an outstanding music library collection.
escort girl